"Never underestimate the valuable and important difference you make in every life you touch for the impact you make today has a powerful rippling effect on every tomorrow"- Leon Brown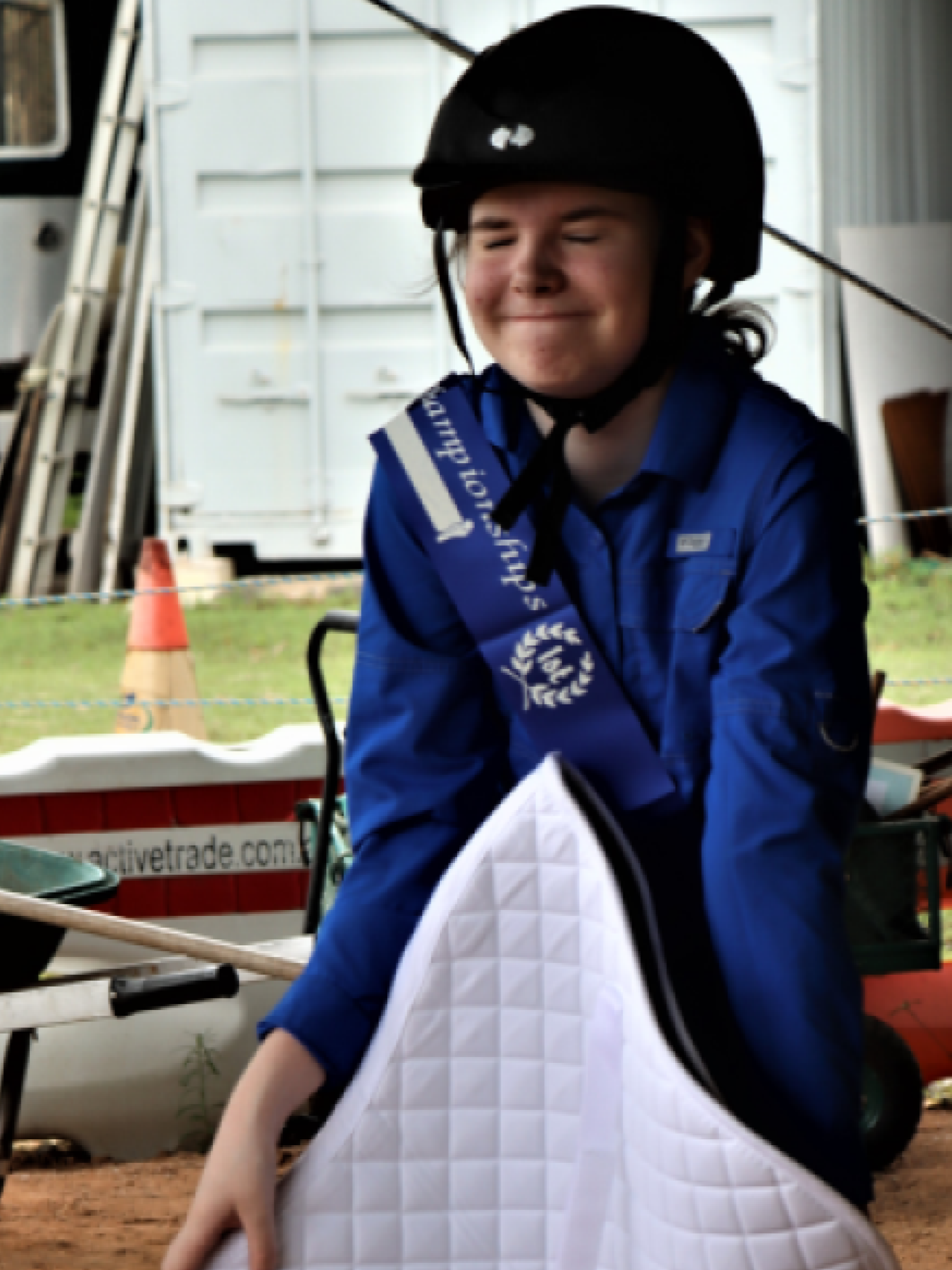 Supporting the RDAQ will make a tangible difference to the lives and futures of children and adults living with disability in Queensland.
Your support could enable:
unmeasurable joy through achievement
our coaches and volunteers to receive ongoing training;
our riders to grow confidence and self-esteem through participation in state and national competitions; and
RDAQ's member centres to build safe environments for both riders and volunteers.
Your support could take many forms, such as direct funding / discount on products / sharing of expertise and knowledge / sponsorship of an RDAQ skill development event for riders, volunteers and or coaches / support for a talented rider from a regional area to participate at the elite level / sponsorship of a trophy or bursary…… there are many ways you can make a difference to the lives of others!
Together we can find a way to shape your contributions that reflects your, or your organisation's, interest. Contact us on 07 3408 6942 to find out more or return a Sponsorship Form to start the conversation.
We are committed to working with our sponsors to ensure they are acknowledged as they wish for their invaluable support for the work of RDAQ. This could include: on our website; in our promotional material; on signage at major events; in a dedicated media release; in the naming of trophies and or bursaries, and in presentations to community leaders and key stakeholders.