Welcome to RDA Hervey Bay
The Hervey Bay riding for the disabled association was established over 25 years ago and caters for riders of various abilities in the Wide Bay area. We provide opportunities for physically or intellectually disadvantaged people of all ages to enjoy therapeutic, safe, stimulating, healthy and recreational activities.
Our facilities are well maintained and continually being upgraded with a full size outdoor sand arena, a purposely built undercover arena, an additional grassed arena for dressage and our games, bush/trail riding paddocks at the back of our property, and grazing areas for the horses.
We are grateful for our volunteers, and thank them for the heartfelt commitment to our horses and riders. We often have training opportunities for our volunteers  wishing to gain competencies, certificates and accreditation's in our discipline.
We welcome anyone wishing to join our centre and become involved in:
Lessons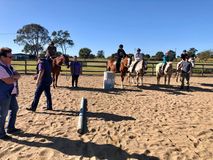 horse leaders
side walker
grooming horse welfare
coaching
General Maintenance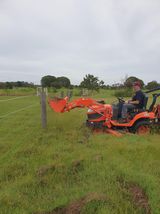 Ground maintenance
arena surface
stable cleaning
fences
Office work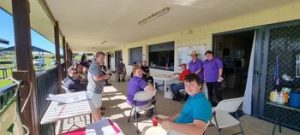 fundraising
committee
lesson scheduling
You can choose a day to suit you and you can come for an hour or two – or for the whole session. Any time you can spare would be greatly appreciated.
If you would like to join us please contact us: