Regarding the recent water inundation at Burpengary RDA Centre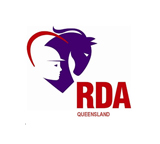 ---
RDAQ wish to inform concerned members in the community that all RDA centres are autonomous and operate under their own governance.
RDAQ encourages centres to have contingency plans in place to deal with all possibilities, be that weather, bio-security or other.
Having been in contact with the Cartmill Centre RDAQ are confident that the Committee and staff did act in an appropriate manner.
Many of the comments and reporting has been inaccurate; Jane Sayer, President of Cartmill Centre, will respond through the media in due course.
RDAQ has policies and procedures in place to ensure the safety of its volunteers and horses; without these amazing people and animals we could not offer the incredible service to our disabled riders.
We thank you for your concern.
Megan Wray

President RDAQ
On behalf of the Board
---