Welcome to the June eNewsletter! Can you believe that it's already 6 months into the year? As the days are getting colder the RDA Centres are working harder then ever.
So much is happening read on to find out what your favourite Centre is up to.

MODERN CLUB MANAGEMENT – Smoking at Sports Facilities
Council would like to remind clubs to check their operations and ensure they are complying with State Government legislation regarding Tobacco laws in Queensland.  Laws include: – smoking bans for indoor and outdoor public places, – no smoking in commercial outdoor eating or drinking areas – no smoking in outdoor public places such as children's playground equipment, – no smoking within 4 meters of non-residential building entrances.
Breaches of the legislation can result in fines and/or penalties for both the smoker and the organisation where a breach occurs.  For more information call 13 74 68 or visit www.qld.gov.au
FUNDING & AWARDS
A brief reminder of funding opportunities for your organisation that are closing in the coming months:
$ Australian Red Cross Project Defib (ongoing) – www.projectdefib.com.au
$ Elite Indigenous Travel and Accommodation Assistance Program (ongoing) – www.ausport.gov.au
$ Local Sporting Champions Grants Program (ongoing) – www.ausport.gov.au
$ ANZ Netball Nation Grants (ongoing) – www.netballnation.com
$ Young Athlete Assistance Program (ongoing) – www.nprsr.qld.gov.au
$ The Courier-Mail Children's Fund (ongoing) – www.couriermail.com.au
$ Real Needs Community Grants Program (ongoing) – www.realneeds.realinsurance.com.au
$  NIB Foundation Funding Program (closes 26 June) – www.nibfoundation.com.au
$  National Stronger Regions Fund (closes 31 July) – www.investment.infrastructure.gov.au
$ CommBank Cricket Club Sponsorship (closes 9 August 2015) – www.commbank.com.au
To contact Moreton Bay Regional Council's Sport and Recreation Unit, please call 3283 0389 or email .
Kooya Holiday Retreat
Kooya Holiday Retreat is a new Respite Option for adults with disabilities. Kooya Holiday Retreat is a luxury, privately owned home in Elimbah Queensland, providing accommodation and activities for adults with disabilities supported by 24 hour staff. For more information please visit the Kooya Holiday Retreat website.
Getting Started Certificate III in Retail
Young people aged 15-25 years old who aren't receiving Centrelink and don't hold a Certificate III or higher are able to gain a Certificate III in Retail at Deception Bay Community Youth Programs for free. Pick-ups are possible for those in the local area (Deception Bay, Narangba, Rothwell, North Lakes, Morayfield, Caboolture, Kippa – Ring, Scarborough). Alternatively for those further away they could catch the train to Narangba station and be picked up from there. As part of attending the course we provide basic lunch daily also. For more information please contact Veronica on (07) 3204 0277 or via .
Being the Parent You Want to Be
Would you like to understand what parenting means to you, identify your strengths as a parent, building better relationships? Being the Parent You Want to Be is a workshop that will take place on Monday mornings from Monday, 20 July 2015 at Encircle, Lawnton from 10.30am- 12.30pm. For more information or to make a booking please contact Christine at Encircle on (07) 3889 0063 or .
---
RDAQ President Report on
Centre Visits
Sunrise Emmanuel, Level 1 Coach from Bundaberg, and I arrived at Rockhampton on Tuesday evening before meeting with Centre committee representatives: Greg Rea President, Enid Bunt Secretary, Cherie Weatherall Publicity Officer and Coach at 8am on Wednesday morning.
Rockhampton Centre, which is situated adjacent to the Rockhampton historical complex is set on 14 acres of picturesque, tree studded, council administered land.
Our conversations began with discussions about the recent damage sustained from the cyclone and the urgent repairs required. Future plans for facility development and the committee's current and future aspirations for the Centre. These included urgent repairs to the fencing and the damage to the shade structure over the riding area, a second ramp to expedite mounting for the 20 odd riders that participate in each session, development of second riding area and of safety fencing and other projects considered to be needed for the future growth of the Centre.
RDAQ will work closely with the committee to identify and apply for the funding required to achieve the much needed repairs and upgrades for our Rockhampton Centre. Discussions were also based around volunteer management including the recruitment and retention of volunteers for the Centre, fund-raising and promotion of the Centre and its activities, succession planning, relationships within the Centre and with RDAQ, in particular the building of positive and long term connections between coaches, management committee and volunteers.
It was great to spend time with the Rockhampton committee, we left feeling we have a better understanding of their position as well as a positive and productive visit with new found friends.

Megan
RDAQ President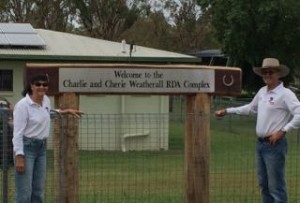 Cherie and Greg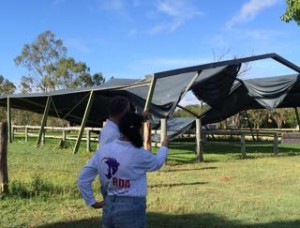 Assessing the damage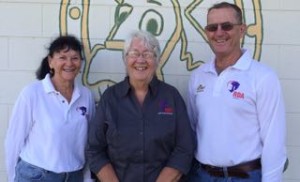 Cherie, Megan and Greg
---
RDAQ Seeking Board Members
We are seeking expressions of interest from people who are able to bring their time, skills and expertise to become part of a team dedicated to taking RDAQ into the future. If you know of or are such a person please contact myself, Kerry or another Board member to discuss further.
Location: Burpengary, Brisbane
Time required: 1-3 hours per month
Duration of project: Ongoing
Contact name: Megan Wray
Contact telephone: 07 3888 5277 or 0402 470 616
Contact Email:
---
  News
RDAQ State Championship 2015
Programs have been sent out. Please contact your local centre for details. Please note that the tests will be on the website soon. Notification will be sent to Centres.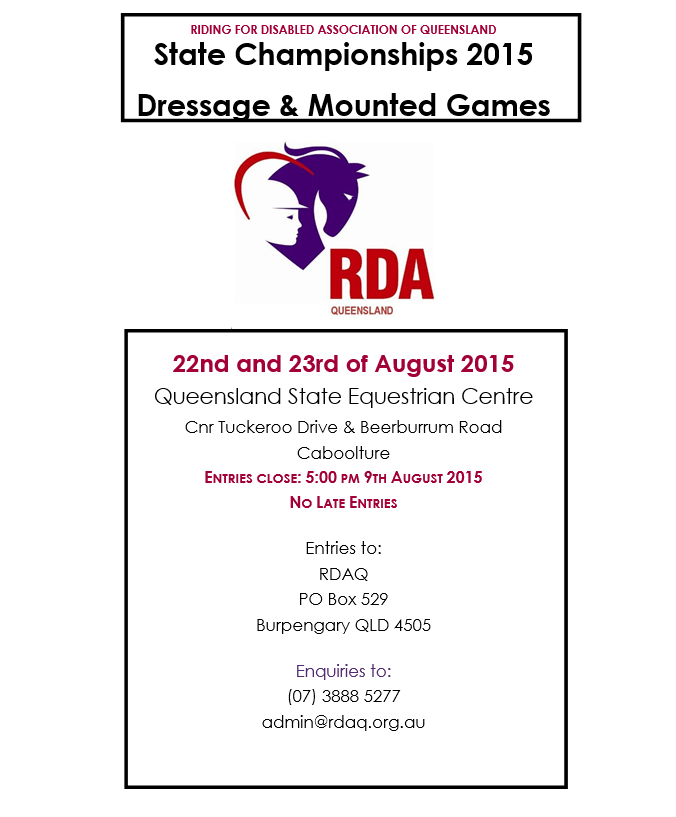 ---
RDAQ Raffle in conjunction with
PCAQ Personality Quest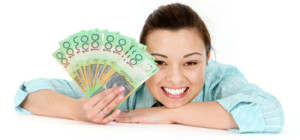 Would you like the chance to $1000.00?
The PCAQ Personality Quest is back and so is our raffle! Help us raise funds for our Centres, while you have the opportunity to win $1000.00, $600.00 or $400.00.
A great big thank you to the PCAQ contestants raising funds for the RDA Centres of their choice:
Georgia Rigby who nominated Crowson Park RDA
Claudia-Rose Mules who nominated Mackay RDA
Emily Collits who nominated Currumbin Valley RDA
Peta Andrew who nominated Gemfields RDA
Good luck to all the book sellers.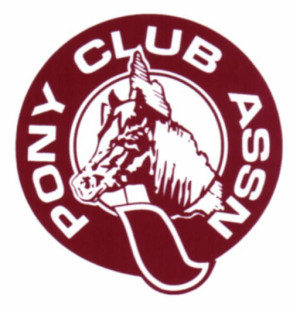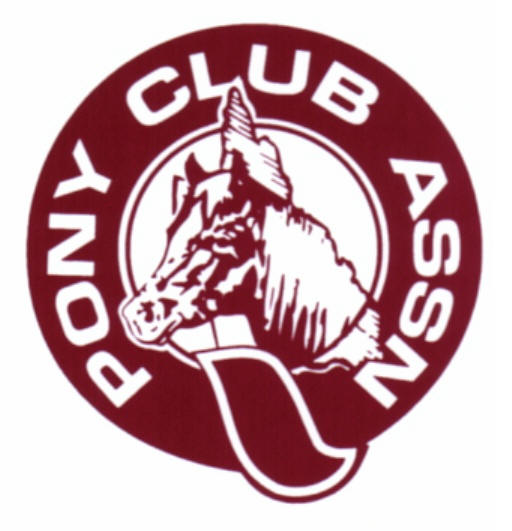 ---
Centre News
RDA Rockhampton
This was a big month for us here at Rockhampton. We are continuing to clean up after Cyclone Marcia thanks to our dedicated Volunteers who have spent many hours fixing fences, clearing debris, and even building a new arena while our old arena is being repaired. We thank them for their continuing hard work and support. We have finally restarted our classes for 2015 and, despite the missing arena, we are back to our crazy, happy and funny selves.
Our committee has been working tirelessly to gain funding to rebuild our Arena after its destruction in Cyclone Marcia. We would like to thank the Stanwell Corporation for their $20,000 donation from their community fund, NAB for their $10,000 donation, the Fitzroy River Lions for their $5,000 donation and Inner Wheel for their $1,000 donation. We have removed the old structure and will be moving back in soon while funding is being sourced. We have also created a GoFundMe account (a crowd funding website) which has so far raised $1,160 and we thank all those who have donated privately. A special thank you to Enid Bunt who has been continually working on our grant proposals. We appreciate your hard work.
If you wish to donate to the rebuilding of our Arena please head to http://www.gofundme.com/RdaArena or contact RDA Rockhampton on 4936 1712.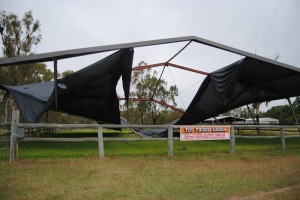 Rockhampton Arena
Pine Rivers RDA
Students As Active Volunteers Initiative Pave way for new Volunteer recruits
In partnership with Volunteering Queensland, Queensland Secondary Schools, Special Schools and Alternate Training Programs can offer their Year 11 and 12 students the chance to undertake a nationally recognised Certificate I, II or III in Active Volunteering through the Students As Active Volunteers Initiative (SAAVI)
Kelsey is a Year 11 student from Murrumba State Secondary College and has recently started volunteering with Riding for the Disabled at Pine Rivers. She has been enjoying horse riding since she was three years old, so when the school offered her the optional elective of a Certificate III in Active Volunteering (SAAVI), she happily accepted. Kelsey saw this as an opportunity to combine her passion for horse riding with giving back to her community and following in her mother's footsteps as a volunteer for Riding for the Disabled. Kelsey's favourite part of volunteering with Riding for the Disabled is seeing how happy and excited the children are when being around the horses. She said that she loves to volunteer, "Because it makes me happy to help people by doing something I love". Kelsey also speaks very highly of the other volunteers she works with, saying that they are all very motivated and nice, since they chose to volunteer rather than being obliged to. Kelsey has shown great entrepreneurship by actively incorporating theory from her workbooks into her volunteering activities. She has already completed 27 of her minimum 50 voluntary hours and plans to continue to volunteer once she finishes her required hours. Erin Hanlon, one of the teachers delivering the SAAVI Program at Murrumba State Secondary College, stated that students are able to choose this qualification as an elective and, more proactively, seek out an organisation they have an interest in to complete their volunteering hours. She said that the "Communication, Workplace Health and Safety and Being an Effective Volunteer units are applicable to any employment position", especially given the focus on a corporate social responsibility that many organisations are developing. Teachers at Murrumba State Secondary College are now being given a day a year to undertake volunteering activities, as to really incorporate volunteering into the school's program. The commitment, enthusiasm and drive to help others that Kelsey has shown in her volunteering and coursework over the term have earned her the "SAAVI Student of the Term" award for Term 1, 2015. She plans to stay involved in volunteering and hopes to build a career in which she can help others.
Kelsey said "Doing the orientation training day was a great introduction when starting at the RDA as I was a little nervous on the first day.  We got to meet all the other volunteers and were informed of all the rules and regulations involved, including safety for the both the horses and riders. We learnt how to safely hold riders when they're on the horses and how to manoeuvre yourself without tripping over the person who is leading the horse. I was the only student there, but I hope that this opportunity is available for other students and to help encourage new volunteers to the RDA and other Community organisations for the future". 
For further information on the Students As Active Volunteers Initiative:  http://www.volunteeringqld.org.au/web/index.php/training-education/menu/students-as-active-volunteers-initiative
Kelsey at Pine Rivers RDA
Kelsey at Pine Rivers RDA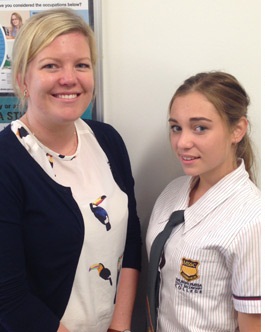 Kelsey and Teacher at Murrumba State Secondary College
Currumbin Valley RDA
DISABILITIES WORKSHOP
Because of Vicky's many years of both practical and theoretical experience in the widest possible range of disabilities, her workshop held over 3 days, was a unique opportunity for all our volunteers, riders and parents to be more educated and skilled up in relation to all our individual special riders.
The back to basics reminders of safety, comfort and dignity of the riders and the reasons for "warming up" the horses has prompted us to review some of our current procedures and make adjustments. For example more of our riders will be "back mounted" and eagle eyes will watch any lifting to avoid any pressure on the shoulders of the riders. ie grip the chest wall and don't let the hands slip up.
As well we will continue to minimise the side walker's physical support of their riders, allowing them to work on their balance and core strength.
Vicky's mantra of "setting short term, achievable goals" and "THEY MUST BE WRITTEN DOWN", as well as reducing to smaller steps the skill developing activities, has already prompted action.
Even though the workshop talking hardly ever stopped, Vicky stressed the need for the instructions to the riders to be short and very precise and not accompanied by chatter. It may be thought of as positive encouragement etc, but in reality it often just confuses/ overloads the rider. So button up Beverley.
The explanation and application of the knowledge of the "Normal Development Sequence" will have profound influence on our understanding and planning of activities for many of our riders for both their short and long term goals. As well as the overall criteria of  "Is it Safe? Is it Effective? Is it going Somewhere?" (echoes of Mary L)
The "poles" training was much appreciated and we are keen to include them in our programs as they are so beneficial for both the horses and the riders. We may even add a dancing element.
We were profoundly moved and motivated by Vicky's statement that some physically highly challenged riders may never be "independent riders", but the action of the horse's movement can sometimes make the difference between them growing up confine to a wheelchair or actually independently walking/mobilised with or without walking aids. What a profound outcome this is for not only the riders but also their families and communities. Years ago I had a Brisbane specialist tell the parents of a 4 yr old rider that the only explanation he could come up with for her being able to, expectantly, bear her own weight, was the fact that she did RDA ( on darling old Buck) These words will ring forever.
Our horses were their usual wonderful selves and much complimented by Vicky for their attitude and education. And again we were reminded of what a fantastic bunch of volunteers we have and all so keen to learn and take on more responsibility as "go-betweens" for the rider's skills development.
Vicky's work ethic is inspirational and every minute of the 3 days were crammed with information and helpful hints and we can hardly wait for next time.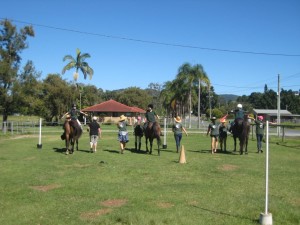 Currumbin Valley Workshop
Lockyer Valley RDA
Volunteers needed!
We provide training and ongoing support for volunteers. Your help can make a big difference to the clients we have at our centre. We accept volunteer applications from people aged 14 or older. Be apart of an amazing charity!
Please contact Sheila Marshal at or 5466 4317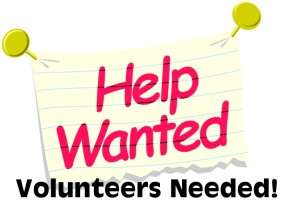 Mackay RDA
If you would like to volunteer please contact (07) 4944 0066 or mackayrda@bigpond.com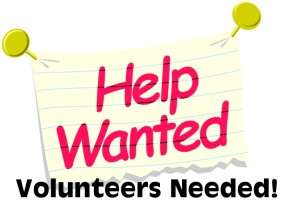 Phone: 07 4944 0066 or 0428 553 047
Email:  or
If you have anything that you would like to add to our newsletter please email admin@rdaq.org.au
---