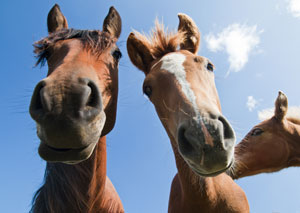 Hi Everyone! We hope you are all keeping warm and toasty these last few weeks!
It's been positively freezing!!
This newsletter we have some info about Grants, State Championship tests, how to win $1000.00 and what our centres are up to.
---
RDA Australia 2015 Horse of the Year
CVRDA's horse "SAM" has made it to the final 5 of RDAA Horse of The Year.  Sam is the only Qld horse in the finals so please help him bring the title of RDAA Horse of The Year to QLD by voting on Facebook (Riding for the Disabled Association of Australia (RDAA) or their website http://rda.org.au/horse-of-the-year.aspx  All your votes will count and Sam would be ever so grateful as would we all at CVRDA.
Share the links with all your Facebook pals and email all your other contacts.  Voting opens 27th July and the winner will be announced 1st August.
Sam
RDA Currumbin Valley, Queensland
 Horse Name:
 Sam
Age:

 

 21 years
 Gelding/Mare:
Gelding
Colour:

 

 Bay – white blaze
 Breed:
Arab

 

Length of RDA Service:

 

10 years

 
Sam arrived at RDA Currumbin Valley 10 years ago after being rescued from near death.  He was nurtured back to health and given his life, to date, selflessly to children who need him.  Sam took one of our independent riders to win the RDAA National Championships in the Walk Class in 2014.
Weekly, he gently carries our most fragile Cerebral Palsy riders from age 5 to 18 with the utmost care as well as riders working towards independent riding.  Sam competes with an RDA Currumbin Valley volunteer on weekends and recently placed 4th out of 60 at Open Training, Show Jumping and Equitation.
He has competed annually at RDA Queensland competitions with both led and independent RDA riders.
He loves dressage, jumping and sporting.
Sam is our stalwart.
Voting for Horse of the Year begins from midnight on Monday, July 27 until midnight Friday, July 31 (ACST)
with the winner announced on August 1 – the Horse's birthday in the southern hemisphere – during RDA National Awareness Week.
Like and watch our
facebook
page for competition updates.  Share the posts to get more votes and use #2015RDAHOTY.
RDAA Coaching Report
We currently have 345 Coaches registered this year, including 39 Coaches with new qualifications!  We still have 53 Coaches who haven't registered for 2015 – please contact the National Office if you want to check your registration. Visit our online Coach Registration page to complete your registration!
---

Get Started Program
The Government has announced the next instalment of the Get in the Game program.
The only difference to last year is the Get Going section has been reduced from $ 10,000 to $ 7,500.
Round 6 Get Started Vouchers for your Riders opens on the 15th July, they seem to all be allocated fairly quickly.
If you require any further information, please go to the following link – www.nspr.qld.gov.au/getinthegame
MBRC Community Grants
The Moreton Bay Regional Council Community Grants Program will open on 1 July 2015.  The program is comprised of six categories under which applicants may apply for funding.
Facility Development Fund – facility planning, facility improvement, interest free loan for facility improvement

Organisation Development Fund – small equipment, governance and business planning

Community Events Fund – local events

Community Projects Fund – environmental sustainability, community initiatives

Individual Achievement Fund– youth achievement, Commonwealth & Olympic Games

Regional Arts Development Fund – developing creative skills, creative tourism, collections & stories, creative concept development, interest free loan
Applications for the Community Grants Program will open on the 1 July 2015 and close on 31 August 2015.  Application forms and guidelines are available atwww.moretonbay.qld.gov.au .
Community Grant Workshops will be held throughout the region to provide information to prospective applicants. Come along to any one of the four information workshops to find out how you or your organisation can benefit.  Workshops will held:- Tuesday 14 July 2015, 2.00pm-4.00pm, The Caboolture Hub, 4 Hasking Street, Caboolture. – Wednesday 15 July 2015, 1.00pm-3.00pm, Redcliffe Library, 470-476 Oxley Avenue, Redcliffe. – Thursday 16 July 2015, 6.00pm-8.00pm, Arana Hills Leagues Club, 247 Dawson Parade, Keperra. – Tuesday 21 July 2015, 6.00pm-8.00pm, North Lakes Community Centre, 10 The Corso, North Lakes.
To attend one of the workshops, register your interest by contacting Council on (07) 3205 0555 or email by Friday 10 July 2015.
Improvement Works Application
If your club is applying for an MBRC Community Grant under the Facility Development Fund category please ensure an Improvement Works Application (IWA) is submitted and approved prior to completing the grant application form.  The approval process takes approximately four (4) weeks from submission.
BACK TO BASICS – Good Financial Practices Presentation
It's time to get Back to Basics and review your club's financial procedures and practices.  Unfortunately, there is an increasing trend with clubs losing thousands of dollars to poor fiscal control.  What simple processes can be put into place to maximise income and minimise expenditure?  This workshop will cover topics such as: Accountability and transparency – who is responsible for the management of the club's finances, stock control and preventing possible leakage of income, rewarding volunteers – identified in the budget, accounts receivable/cash handling, processes for handling bad debts, grants, how to reduce running costs.
This presentation is a joint initiative of Queensland Government and Moreton Bay Regional Council.
Date:  Wednesday 16 September 2015 Time:  6.00pm – 9.00pm Location:  Norths leagues Club, 1347 Anzac Avenue, Kallangur Cost:  FREE
For seating and catering purposes please register by visiting the Events section on Moreton Bay Regional Council's web page.
REGISTER NOW – Workshops
Beginner Sports Strapping– Wednesday 22 July, 6.00pm-9.00pm, Brothers Rugby Union, Albion.  This workshop offers technical and practical advice on sports strapping with a focus on strapping techniques for the ankle, finger and thumb as well as the principles and application of strapping as a post injury or preventative measure.  The workshop is ideal for players, parents, team managers and first aid staff who work directly with players and athletes.
Event Management– Tuesday 11 August, 6.00pm-9.00pm, Murrumba Downs Tavern, Murrumba Downs.  This workshop is a joint initiative between Queensland government and Moreton Bay Regional Council.  This workshop includes practical tips and information on planning and managing an event, feasibility, things to consider before, during and after an event, pitfalls to avoid and evaluating your success.
Women and Girls– Tuesday 11 August, 6.00pm-9.00pm, Wilston Grange Australian Football Club, Stafford.  This workshop looks at a number of issues relevant to women and girls and promoting opportunities within sport at both community and boardroom levels.  The workshop provides clubs with a range of strategies for increasing female participation and attracting females into leadership positions through exploration of topics such as promoting active participation, making facilities safe and female friendly, increasing media coverage and visibility and promoting gender equity on boards.
Attracting New Members – Mega Trends– Wednesday 19 August, 6.00pm-9.00pm, The Events Centre, Caloundra.  This workshop will review the Australian Sport Commission's research, "The Market Segmentation for Sport Participation" which provides key insights regarding what factors affect participation in sport among the Australian adult population and how the use of social media and marketing can assist to attract new members to your sport or active recreation pursuit.
Opening Doors – Inclusive Sports– Tuesday 25 August, 6.00pm-9.00pm, Aspley Ten Pin Bowl, Aspley.  The Sports CONNECT framework is a national initiative of the Australian Sports Commission aimed at getting people with disabilities involved in sport.  This workshop provides practical information for enabling clubs to open their doors and ensuring their activities are inclusive for people with a disability.  Topics include benefits of attracting people with a disability and how to improve attitudes and awareness.  The workshop is suitable for committee members, coaches, parents and physical activity providers.
For more information and to register for any of the above workshops visit www.nprsr.qld.gov.au.
Sports Medicine Australia Training Workshops:Strength and Conditioning– Wednesday 8 July Sports First Aid, CPR – Saturday 11 July, Saturday 8 August Level 1 Sports Trainer– Saturday 18 & Sunday 19 July, Saturday 15 & Sunday 16 August Introduction to Sports Taping– Sunday 19 July, Sunday 16 August Advanced Sports Taping– Monday 20 July, Monday 17 August Sports Psychology– Wednesday 12 August.
For more information and to register for these workshops visit www.sma.org.au.
Customer Service Requests
Does your club need to lodge a Customer Service Request with Council?   Under the new regional Community Leasing Policy, Council is responsible for the cost of maintaining, repairing and replacing structural elements including:  – building foundations and stumps,  – building roof (tiles, sheeting), – load bearing walls – stairs and ramps.
Council is also responsible for undertaking maintenance on a range of items including:  – play equipment repairs (excludes child care/ kindergartens), – bollards and slip rails, – external graffiti, – car park maintenance and lighting, – emptying of septic tanks.
Clubs can lodge a request online anytime by visiting Council's website and providing full details of the request.  Alternatively, smartphone users can lodge a request via the mobile customer request app.  Information on how to download the app can be found on our website as referenced above.  For urgent council issues phone (07) 3205 0555 anytime.
FUNDING & AWARDS
A brief reminder of funding opportunities for your organisation that are closing in the coming months
$ Australian Red Cross Project Defib (ongoing) – www.projectdefib.com.au
$ Elite Indigenous Travel and Accommodation Assistance Program (ongoing) –www.ausport.gov.au
$ Local Sporting Champions Grants Program (ongoing) – www.ausport.gov.au
$ ANZ Netball Nation Grants (ongoing) – www.netballnation.com
$ The Courier-Mail Children's Fund (ongoing) – www.couriermail.com.au
$ Real Needs Community Grants Program (ongoing) – www.realneeds.realisurance.com.au
$  National Stronger Regions Fund (closes 31 July) – www.investment.infrastructure.gov.au
$ CommBank Cricket Club Sponsorship (closes 9 August 2015) – www.commbank.com.au
$  Telstra Kids Fund (opening early August 2015) – www.telstrakidsfund.com
$ Cadbury Community Grants (closes 9 September 2015) – www.fundraising.com.au
To contact Moreton Bay Regional Council's Sport and Recreation Unit, please call 3283 0389 or email .
---
 RDAQ President Report on Centre Visits
As I have stated in earlier reports the Board felt that an introductory and familiarisation visit to all centres would be beneficial for both RDAQ and our centres. I have had the pleasure of carrying out this task and can only state that It has been frankly terrific. The committees and volunteers have made me welcome and been only too pleased to share their knowledge and resources through RDAQ for the use and benefit of other centres.
We in turn have been able to provide assistance with information, resources for training, promotion and committee matters, which were gratefully accepted by all.
I cannot state too strongly what an incredible and diverse group you all are, I have gained so much knowledge and information and have been able to ensure the board has gained a clearer and more positive picture of the various centres and the issues faced by your committees, coaches and volunteers.
My Northern visit included time at Rockhampton, where Greg, Enid Cherie and their team are working so hard to reinstate services to their clients following considerable damage from the recent cyclone; at Blackwater and Gemfields, where our two new Level I Coaches Debbie and Paula who can now operate independently; at Townsville and North Qld where Linda and Sheena give their own horses and properties as well as their time and expertise to provide RDA services to their communities; to Mackay where Mary, Lisa and their stalwarts have rebuilt their centre and yet still found time to support others.
I have spent time in Emerald and Biloela where good people are keen to establish centres in their communities.
Last month I visited our Southern Centres; Lockyer Valley where Nick, Troy and their committee have worked so hard to secure their new venue adjacent to the Warrego Highway; Warwick where Tracey and the centre committee have an incredible relationship with the local community and the schools and colleges; Toowoomba where Sue has such a positive approach and manages a great group of volunteers; Currumbin where Bev and the "Mob" have such great enthusiasm and access to an amazing venue, which now boasts a huge covered arena; as does Samford, where Clare and Jane support and encourage their team of coaches, Rhiannon, Melody and Tabitha; Pine Rivers where Helen, Gwenda and Coach Rhiannon run regular and very varied sessions for their clients.
I spent time with Linda, Trish and the team at Crowson Park; a wonderfully laid out and managed centre, so reflective of Linda and the thought she gives to most things. Crowson is a particularly good example of making maximum use of minimum space with an emphasis on accessibility
More recently I visited with both Maryborough, where President Noel and Secretary Bruce along with Coaches Maggie and Pearl provide a great service to their clients and who have been so supportive of the Bundaberg Centre and Bundaberg where the volunteers are looking to increase services since the recent addition of a new level 1 Coach and four OTCs to assist existing coach Sunrise.
At this point I have only to visit with the committees of Pender and Cartmill, hopefully this will be in the near future and will prove to be as positive and worthwhile as the visits with the other centres.
I thank you all for your time, your welcomes and your service to your communities it has been an amazing experience.

Megan
RDAQ President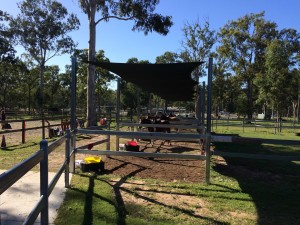 Crowson Park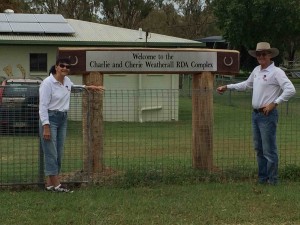 Cherie and Greg – Rockhampton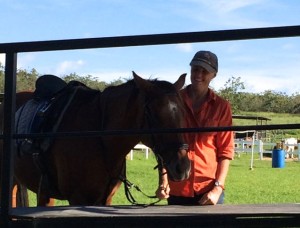 Sheena – North Qld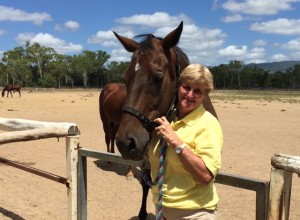 Jenny – Townsville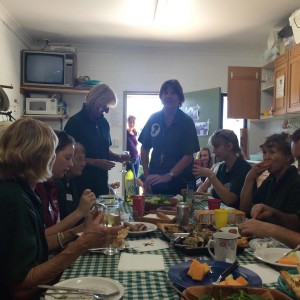 Bev and the Mob – Currumbin Valley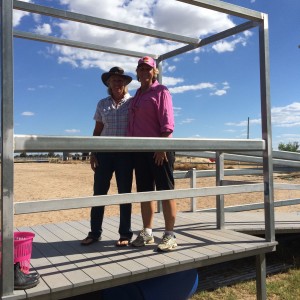 Deb and Paula – Gemfields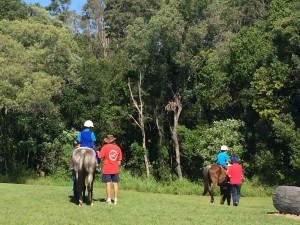 Pine Rivers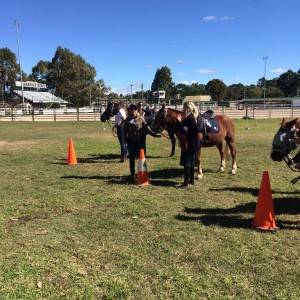 Warwick
---
RDAQ Seeking Board Members
We are seeking expressions of interest from people who are able to bring their time, skills and expertise to become part of a team dedicated to taking RDAQ into the future. If you know of or are such a person please contact myself, Kerry or another Board member to discuss further.
Location: Burpengary, Brisbane
Time required: 1-3 hours per month
Duration of project: Ongoing
Contact name: Megan Wray
Contact telephone: 07 3888 5277 or 0402 470 616
Contact Email:
---
Ticket Sellers and Collectors Required
We currently have several positions available to sell tickets and also become collectors on a part-time commission base.
We require honest, friendly and reliable people to sell and collect for a great cause to help continue the programs at RDAQ.
Equal opportunities exist for male, female, able bodied, disabled and seniors in all areas of Brisbane, Gold Coast and Sunshine Coast.
We will require a resume and a Police check which will be reimbursed on successful employment.
If you have any questions please contact Jenna on 3888 5277 between 9.00 am and 2.00 pm Monday to Friday.
Please email your resume to admin@rdaq.org.au.
---
RDAQ State Championship 2015
Programs have been sent out. Please contact your local centre for details.
Please note that the tests are on the website now. https://www.rdaq.org.au/events/state-championships/
---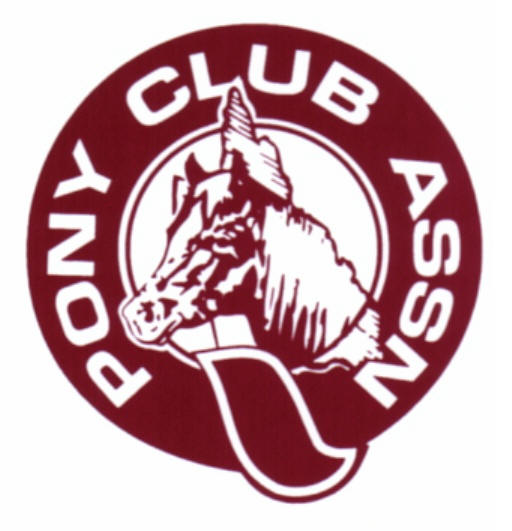 RDAQ Raffle in conjunction with PCAQ Personality Quest
Would you like the chance to $1000.00?
The PCAQ Personality Quest is back and so is our raffle! Help us raise funds for our Centres, while you have the opportunity to win $1000.00, $600.00 or $400.00.
A great big thank you to the PCAQ contestants raising funds for the RDA Centres of their choice:
Georgia Rigby who nominated Crowson Park RDA
Claudia-Rose Mules who nominated Mackay RDA
Emily Collits who nominated Currumbin Valley RDA
Peta Andrew who nominated Gemfields RDA
Good luck to all the book sellers.
---
 RDAQ Merchandise
We have added a few more items to our shop.
Included are grooming kits as well as jewellery and much more. Check out our new items at www.rdaq.org.au/blog/shop/product-category/all-products/
---
RDA National Awareness Week
(27 July-2 August)!
There were so many activities held around the country in 2014 and we loved seeing the face of 2014, Mia, displayed in so many places.
What is your Centre doing this year for Awareness Week?
Resources will be sent out to each centre soon.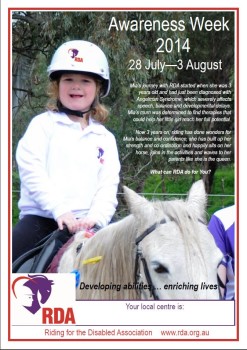 ---
 RDAQ 2015 Volunteer of the Year
In good spirit of the Volunteer week, RDAQ Board have made their decisions on who has been nominated for the Junior Volunteer of the year and the Volunteer of the year.
We were going to announce who was nominated however we feel it would be so much better if it were left as a surprise.
The announcement and prizes will be awarded at the state Championships in August.
Stay tuned for the announcements in the September Newsletter.
---
Centre News
RDA Crowson Park
We were very fortunate to receive a donation of $500 from Gelita Australia. This donation will help cover our Hendra vaccinations for the next 6 months. Gelita has always supported our centre by donating Gelatine on a regular basis to help keep our beautiful horses healthy.

Once again we thank Peter and the team at Prydes for donations to our centre. We are always asked how come our horses look so good and we gladly tell them it is because of Prydes.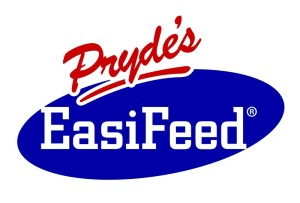 We were also lucky to attend the clinic at RDA Currumbin Centre with Vicky Melville. It was great to chat and exchange ideas with everyone at RDA Currumbin.
We also attended the breakfast that Logan Council put on for National Volunteer Week. I would like to send out a big thank you to all past and present volunteers that I have worked with at Crowson Park.
Cheers Linda
Pictured is Helen, Mary and Mimi enjoying the breakfast from Logan Council.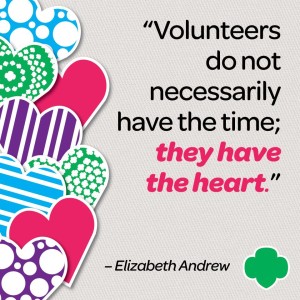 RDA Mackay
Things have been going great at MRDA, we have been successful with a grant to build a new arena. We currently have one with copper logs, but can now put in a larger arena with steel fencing. It will be great to get more riders into lessons. We were also lucky to get a grant to replace all of our electrical wiring in our admin building, put power points and lighting in our stalls, wiring for our 40ft and 20ft containers plus other odd electrical jobs. We are going to try to get another grant to do repairs and improvements on our admin building. We had quite a lot of water damage due to a leaky roof, but with the help of our friendly Apex club members, we were able to replace our roof. Now we just have to do the rest!

Update on our little horse Bucko (he had to have special shoes made for him by our wonderful farrier). This afternoon he lived up to his name and was bucking all around the paddock with his great friend Clancy!! So it's working out well.
We still struggle to find enough volunteers, but I have to say that the team of regulars we do have, you couldn't ask for a better group of people. So dedicated and caring an absolute credit to the community of Mackay.
That's all from Mackay for now.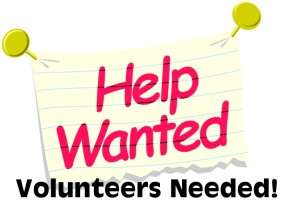 Phone: 07 4944 0066 or 0428 553 047
Email:  or Website:

www.rdaq.org.au/macka

y
RDA Gemfields
We have now acquitted our Jupiter's Grant and completed our post and rail fencing around the boundary of Rockhound Road and the fence separating GRDA from the Gemfields Community Garden area. Our two containers have been moved in under the trees in the hope to elevate some of the heat during our summer months. The benefit is that they are now more accessible side by side with the under cover area to house our float, ride on mower and new tractor slasher purchased through our Jupiter's Grant.
Our riders are progressing nicely with Riley, now riding completely independently in our arena and even trotting through our bending poles. Riley also rides independently on trail rides with me on a weekly basis. Our other two little riders, Claire and Amy from Emerald are progressing well and hopefully Amy will be able to ride independently soon. Claire has progressed to holding some reins that I adapted for her as loops and seems much more comfortable with them. Well done girls.
RDA Samford
Saturday August 1st  is the official birthday of all horses in the southern hemisphere – so what better date to hold Samford RDA's first Open Day?
Please mark this day in your diary (9am to 1pm)! We would love to have all our riders, volunteers, supporters and sponsors there on the day to show our community what we do.
While most people in the area have heard of RDA, many are not sure how we use horses to provide benefits for children and adults with a disability. The Open Day will be a chance for them to see first hand just how valuable our service is for so many people.
The Open Day is still being planned (thanks to Sarah!), but we hope to stage a Ride-a-thon, informative presentations, refreshments, sausage sizzle, and an opportunity to meet all our wonderful horses.

RDAQ Dates
Last day to order State Championship T-shirts is 27th July
Last day for State Championship entries is the 9th of August
The RDAQ head office will be closed on the 10th of August for the Royal QLD Show
State Championships 22nd and 23rd August
State Conference and AGM will be held September 19th to 21st
Thanks to:


---