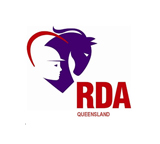 ---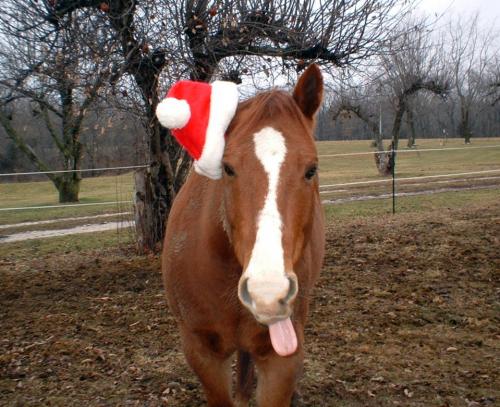 ---
To all our riders and members, new and existing welcome to the newsletter from RDA Queensland.
This year has been packed with some amazing events such as the 2014 State Championships, Special Olympics Equestrian and also the Anne Princess Royal visiting the RDA Cartmill Centre. It has been an exciting time for RDAQ and all involved.
A big thank you to all the wonderful people who are volunteers, coaches and supporters in the local communities that have assisted us throughout 2014. What you have assisted to create for these special people is beyond words.
May I remind everyone who has any involvement with RDA Queensland that we now require the associate member forms to be filled out. These forms can be retrieved from your local centre or by emailing . We are also happy to invite everyone to now become a financial member of RDA Queensland. Please ask us for more details.
RDAQ have now updated the website and is now providing regular updates of Events planned and coming up as well as workshops and other information that is keeping you in the loop. Please view our site at https://www.rdaq.org.au/
As Christmas is approaching RDAQ will be closed from the 19th of December and returning on the 5th of January. RDA Queensland is looking forward to a positive 2015 of growth, widening community contact and awareness, and broadening and expanding opportunities for all.
---
2014 National Volunteer Awards
From everyone at Riding for the Disabled Queensland we would like to send out a huge congratulations to the winners of the 2014 National Volunteer Awards. Congratulations to all of the winners that were presented trophies at the Volunteer Awards Dinner on October 31.
Young Volunteer of the Year Award – Emily Lydeamore-Walker from RDA Queensland
Volunteer Encouragement Award – Lois Evans from RDA Tasmania
Volunteer Service Excellence – Cherie Weatherall from RDA Queensland, George Holroyd from RDA South Australia, Michael Field Memorial Award and Judith van Unen from RDA Australia.
Photos of Emily Lydeamore-Walker and Cherie Weatherall
---
The Special Olympics Report

The Special Olympics Queensland Equestrian team of 8 athletes went to Melbourne in October to represent Qld at the Special Olympics National Games.
Three Rockhampton RDA athletes Sarah Rukavina, Michael Sedgewick and Shelby Davis Hill, together with two athletes from Currumbin RDA, Sarah Sherwood and Casey VanDen Brink did RDAQ proud. Nathan Harvey, Chantal Simpson and Phoebe Roche made up the remainder of the team.
Chris Nott and Julie McLaughlin were the two coaches who travelled with the team and for 5 days the athletes competed against a very high standard of athletes from Victoria, South Australia and Western Australia.
The results were outstanding with many medals requiring us to pay excess luggage on our trip home. The coaches were extremely proud indeed and the behaviour and sportsmanship of each athlete was commendable.
The end of the equestrian year is upon us and a very well deserved rest for all will be very short before we fire up again for a huge 2015 with Special Olympic State Games scheduled for August/September 2015. Anyone who wants to qualify is welcome – we are always inclusive.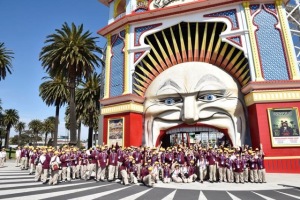 ---
President of RDAQ Report
Dear Members
On behalf of RDAQ Board I wish to extend a number of warmest welcomes:
To Jenna Rugers our Administration Officer who is settling into her role with commitment and efficiency; to our Coaching Committee, Chris Nott, Rhiannon Hutchings and Melody Jacobs, who have put forward exciting plans for coach development in 2015; to Johnny Moran our Patron, known for his outstanding efforts through the 'Convoy for Kids' Program and of course to our new Associate Members, valuable people who support our centres throughout the State.
The Board wishes to congratulate Cherie Weatheral and Emily Lydeamore-Walker for their well-deserved wins at the National Volunteers Awards and also to our Qld riders who with their coach, Chris Nott, achieved outstanding success at the recent Special Olympics National Championships. We are also pleased to announce that Chris has recently been selected as the National Special Olympics' Coach for 2015.
I am so enthused about 2015, Kerry McLean our hardworking and committed treasurer has achieved wonders for our Association: our finances are in great shape, he has secured over $130,000 in additional funding for our centres and he has ensured our website is operational and second to none. Kerry has exciting, yet practical plans to secure our financial viability for the future. Kerry is innovative and committed, a 'doer' and I cannot thank him enough for his efforts.
We have many plans for 2015; these include the ongoing development of our website, improved office functions, a coach education and development program, an event calendar that clearly sets out our programs and events for 2015, assistance for our centres and members through financial support with the cost of rider registrations and insurance, improved communication through our Associate Member Program, a Country Music Concert in conjunction with our State Championships, improved support and communication with centres and their committees.
This month the Board is investigating our Insurance for 2015, the new National Constitution, finalising the dates for the 2015 calendar and attending the PCAQ Personality Quest Awards Dinner to show our appreciation and support for the wonderful young people who put their time and efforts into fundraising around $30,000 each year for our Centres and Association. I have had discussion with PCAQ and will ensure that in the future the names and profiles of the young people, who put such efforts into supporting our Association, are published on our website and also promoted through our newsletters.
On behalf of the Board of RDAQ I hope you all can look forward to a well-earned and enjoyable festive season.
Megan Wray
RDAQ President
---
RDA Centre News
The Cartmill Centre RDA
H.R.H. The Princess Royal
The Cartmill Centre received a visit from H.R.H. the Princess Royal, Princess Anne, as a result of her continuing interest in our organisation as Patron of R.D.A. Australia.
Cartmill decided to turn it into our version of a royal garden party, with luncheon served before H.R.H. the Princess Royal Princess Anne arrived.
Many of our riders came with their flowers, amongst them Greg, seen here with his roses. Greg has been riding with us for more than 20 years. He was born with C.P. and I.D. and loves things neat and tidy, especially his horse's mane. Our Far North Queensland R.D.A. will remember our visit there with Greg about 18 years ago.
Riders from Woody Point Special School demonstrated their skills. Sophie demonstrated carriage driving and Cobie, Hippotherapy. All were rewarded with rosettes presented by Princess Anne.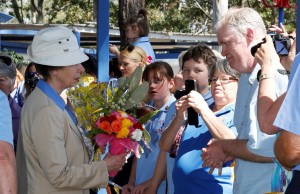 The visit was a fast learning protocol course, much of which was breached by our riders and I could tell that many funny stories about that! Princess Anne was knowledgeable and interested in our past flood tragedies and laid a wreath for the three drowned horses and all horses that contributed during war.
The next day our volunteers were invited to a lunch for H.R.H. the Princess Royal, hosted by the Queensland Premier. This extract from his speech shows what a significant part it played in H.R.H. Princess Anne's visit to Queensland.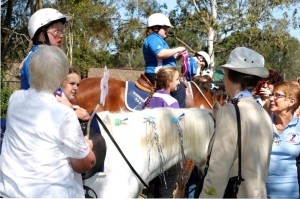 "I know the people of this State will be touched when they hear of your personal involvement in raising the profile of two very worthy causes: Save the Children and Riding for Disabled. I have no doubt the children from Woody Point Special School will remember yesterday's experience at the Cartmill Riding for the Disabled Centre for many years to come. What a magical moment for them, being able to ride their horses in front of such an accomplished equestrian and the first British Royal to compete at the Olympic Games. It was especially moving to watch you lay the wreath in honour of the three horses that the centre lost during the floods." Volunteers, riders and their families really enjoyed a unique experience.
Jane Sayer (Cartmill Coach/President RDA Cartmill Centre)
---
Crowson Park RDA
Crowson Park officially finished off 2014 with its end of year Awards night with every rider receiving a certificate and trophy. A big congratulations to Heather Livingstone who was our Prydes Rider of the Year. All of our wonderful volunteers received a certificate of thanks a Crowson Park pen and key holder.
2014 saw many new and exciting things happen at Crowson. We included many new challenges to our cross country course and our old day yards were replaced with new steel yards with a shade sail cover. We also welcomed 2 new wonderful horses to our team.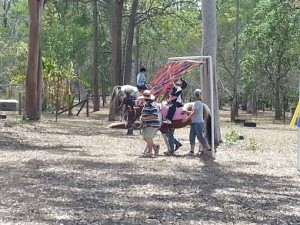 You can follow Crowson Park RDA on Facebook at – https://www.facebook.com/crowson.rda
---
Gemfields RDA
We are eagerly awaiting the arrival of The Silver Brumbies who are two very special grey nomads – Joan & Bob Lemmon, who are currently travelling around Australia sharing their skills and experience with local RDA Centres across Australia.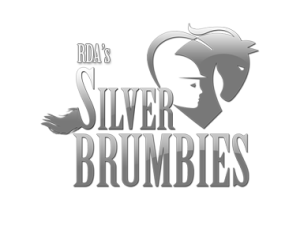 We have put in motion to purchase a new mower and attachments and to complete some fencing using the grant money we obtained from liquor and gaming with the help of Kerry McLean RDAQ's Treasurer.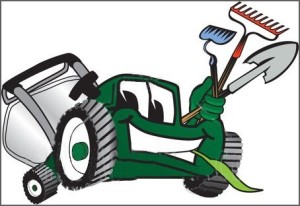 ---
Currumbin Valley RDA
Currumbin Valley RDA had 2 of our riders representing in the Qld team at the Special Olympics held in Melbourne in October. They made us and the state proud by their positive attitude, hard training and excellent results. Two of our coaches, Chris Nott and Julie Mclaughlan, also did us proud as they were responsible for the Qld team and their dedication with the support of many people made the venture possible as well many hours of training, pre event, was given by the Currumbin Valley RDA team.
One of our special riders, Tarsha Tupper, with the support of Chris Nott, has been regularly competing on Maia at local dressage events resulting in both her confidence and skill level souring.
---
Samford RDA
Samford RDA's milestone year
Samford RDA would like to thank everyone who helped make 2014 a milestone year for the centre.
Even though the centre was formed only seven years ago, it now has Queensland's newest covered arena for riders with a disability. Also during the year, all 11 of Samford's horses secured sponsorship, several new corporate sponsors came on board, and a major fund-raising function yielded record profits.
The official unveiling in May of the $375,000 Jenny O'Malley Arena was the highlight of the year. The State Minister for National Parks, Recreation, Sport and Racing, Steve Dickson joined Moreton Bay Regional Council Mayor, Allan Sutherland to perform the honours. Named in honour of committee member, the late Jenny O'Malley, the covered arena has allowed lessons to operate despite weather conditions. This has led to expansion of the RDA program.
Samford RDA also undertook several other improvements to its centre at Samford Showgrounds including a permanent awning across the front of the office shed, permanent fencing, water tanks and a wheelchair-accessible path from the shed to the arena.
A strong team of riders and volunteers represented Samford RDA at the RDAQ State Championships in June, and rider Rachel Brown was placed third (Walk C) in the National Video Dressage Championships later in the year. Coach Tabs Payne achieved her Level 1 coaching accreditation, and coach Mel Jacobs represented Samford RDA at the national coaching conference in Victoria.
Local businesses, groups and residents ensured that the RDA herd was fully sponsored for the year. These sponsors contribute enormously to meeting the cost of feed and horse care: Airforce Pty Ltd, Samford Leos, Brisbane Bunya Lions, Samford Patchworkers, Bendigo Bank and private sponsors Gordon Plenty, Judith Pyper, Narelle Farne Sang, Beckie Bone and Carol and Laurie Murphy.
Craig Doyle Real Estate became the first corporate sponsor of an annual Melbourne Cup luncheon hosted in Samford by RDA supporter Gen Frunz. This year, the event raised a record $7,500 to assist Samford RDA.
Samford Men's Shed and local produce agency Gleam O'Dawn teamed up to donate and restore a double horse float for Samford RDA – an asset that had long been outside the centre's financial reach. This project demonstrates the type of grassroots support from the local community to ensure that the RDA centre continues to flourish. Other support ranges from discounted vet bills and earthworks to donations of meeting rooms, horse gear and feed. The local Men's Shed even assists with collecting and bagging horse manure for sale to local gardeners.
While the year was a significant one for the centre, it was one of great loss following the deaths of Jenny O'Malley and co-founder of Samford RDA, Robin Vidgen. Robin was a highly experienced coach who held various committee positions including president and vice-president. Robin's passion for supporting disabled people through the love of horses was an inspiration to volunteers and riders alike.
As a tribute to Robin, Samford RDA centre features a dedicated park bench set beneath a recently-planted mature, native tree. This future shady spot overlooks the new covered arena which Robin was so instrumental in making a reality.
1. The new Jenny O'Malley Arena at Samford RDA.

2. Steve Dickson, the State Minister for National Parks, Recreation, Sport and Racing, admires the new arena with local MP Dale Shuttleworth. The State Government and Moreton Bay Regional Council provided major funding for the facility.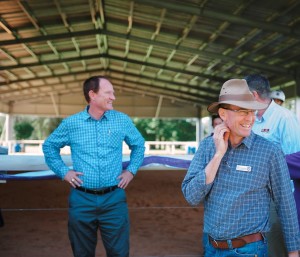 3. Samford RDA rider, Hayleigh Fallow performs with RDA horse Max at the arena's official opening.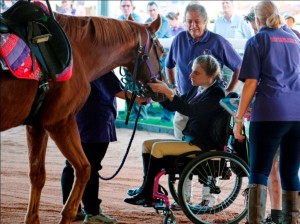 ---
RDA Pender Centre
RDA Pender Centre is participating in the Scarborough Lights Street Parade
CHRISTMAS STREET PARADE : 4PM ON SATURDAY 6TH DECEMBER 2014
The Scarborough Lights Street Parade really brings back that old-fashioned Christmas Spirit!
Come and join in the Christmas street parade! Cheer on the amazing float for RDA and have a great time!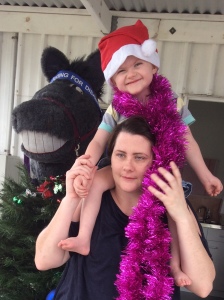 Young rider from Pender (for obvious reasons nicknamed Mr Smiles by his coach) helping prepare for our Christmas float with the real Smiley
---
Trish Hollis's Blog
Trish Hollis's Volunteer and Rider of the month.
Hi everyone. What a fantastic year we have had. This month I have been out at Crowson Park RDA and found some amazing people that I wanted to introduce to you. First up is the most amazing little man Ben Jefferies.
It was a happy day when Ben Jefferies joined Crowson Park RDA as a rider in April 2014. When I asked some of the volunteers about Ben "gentlemen" was the most common word used to describe this happy boy.
Ben is a twin, born 2nd at 27 weeks, with a grade 4 bleed on the left side of his brain, leaving him with right side hemiplegia. To the ordinary person, that means he has Cerebral Palsy affecting his right hand side of his body. His mum Meagan was told she would be taking home a vegetable. Ben now aged 8, has sure proved them wrong.
Ben's family went for a social trail ride early this year and after seeing the joy that the ride brought to Ben, Meagan was convinced this was something Ben could do. A week later Meagan received the regular Cerebral Palsy newsletter and on the front page was RDA. After making contact with coach and President Linda, a place became available a few months later to Ben's delight.
Before Ben started at RDA he had some behavioural issues associated with frustration and boredom. Since riding at Crowson Park RDA, Meagan has noticed a huge change in Ben, saying "he's a different kid and loves riding".
Ben has two brothers who are able bodied and are great football players. Ben is unfortunately not able to play football with his brothers however riding has become Ben's activity that he thoroughly enjoys and makes his own.
Ben has made each Tuesday his horse day, as he rides in the morning and then attends the Albion Park trots with his grandfather in the afternoons. Meagan feels sure Ben will work with horses some day and having this experience will only allow his love for horses to grow. When speaking to Ben, I asked what he loved about RDA. Ben instantly said "Barnaby". Barnaby is Crowson Park RDA's beautiful bay quarter horse. Ben says "He is gentle and really smart". Ben loves to play "Round the World and ride backwards, It feels funny" he said. When asked who his favourite coach was, he said "Both" How cute is that. I got the distinct feeling that riding is the highlight of Ben's week.
Since riding at the Crowson Park RDA, Ben's use of his weak side is improving all the time and he is becoming more independent.
I asked Meagan what her thoughts and feelings were about Crowson Park RDA and she said "where do I start?" after a few seconds "Amazing" was the first word that came to her. "The horses are amazing, gentle and knowing. The volunteers are amazing, patient, and kind, professional and just wonderful" she went on to explain "The hands on learning you just can't get at school". Meagan loves that the coaches create programs specifically for Ben which help encourage him, by developing games to use his weak side. The program also helps Ben with words, numbers and general confidence. Meagan also expressed that she felt Ben was completely safe with the volunteers every time he rode.
In closing Meagan said "it melts my heart that the volunteers are here week after week, the effort put into the centre is just incredible"
Go Ben, keep up the great work.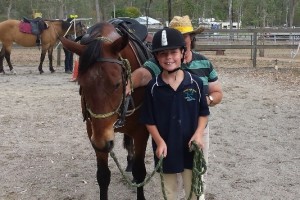 This month I spoke to the beautiful Mary Harding from Crowson Park RDA. Mary is a grand lady of 72 years and has been volunteering 2 days per week for 4 years at the RDA centre.
Our English Rose
I had a chance to catch up with Mary and ask her why she volunteers. "As a retiree I have time and I want be useful. Crowson Park RDA is close to home, it fits in with my love of animals and likeminded people. In retirement I think it is important to stay active and volunteering brings me satisfaction and that I still have something to offer". Mary had high praise when asked about her co-workers "the socialisation with fellow volunteers, riders and their families adds to the enjoyment of the day. I have even started to bring my grandson Mitchell to volunteer, so he can develop social skills away from his favourite computerised gadgets". Mary added "It's a marvellous and unique service that we offer. Horse riding and disability aren't two words you would normally put together, but it is truly amazing. Volunteering is like a hobby, my husband stays at home with his hobby and I go out to volunteer, it works really well"
When I asked others about Mary they called her "our English rose" and noted that no one can resist buying a ticket in a raffle when Mary's on the case.
I love Mary she is an inspiration to me, she works hard whether it be on the manure patrol or side walking with the rider's. We all hope we are as mobile as Mary into retirement.
Thank you Mary for your dedication to Crowson Park RDA.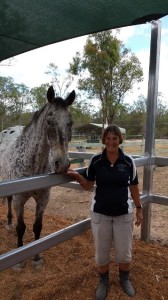 ---
Fun Activity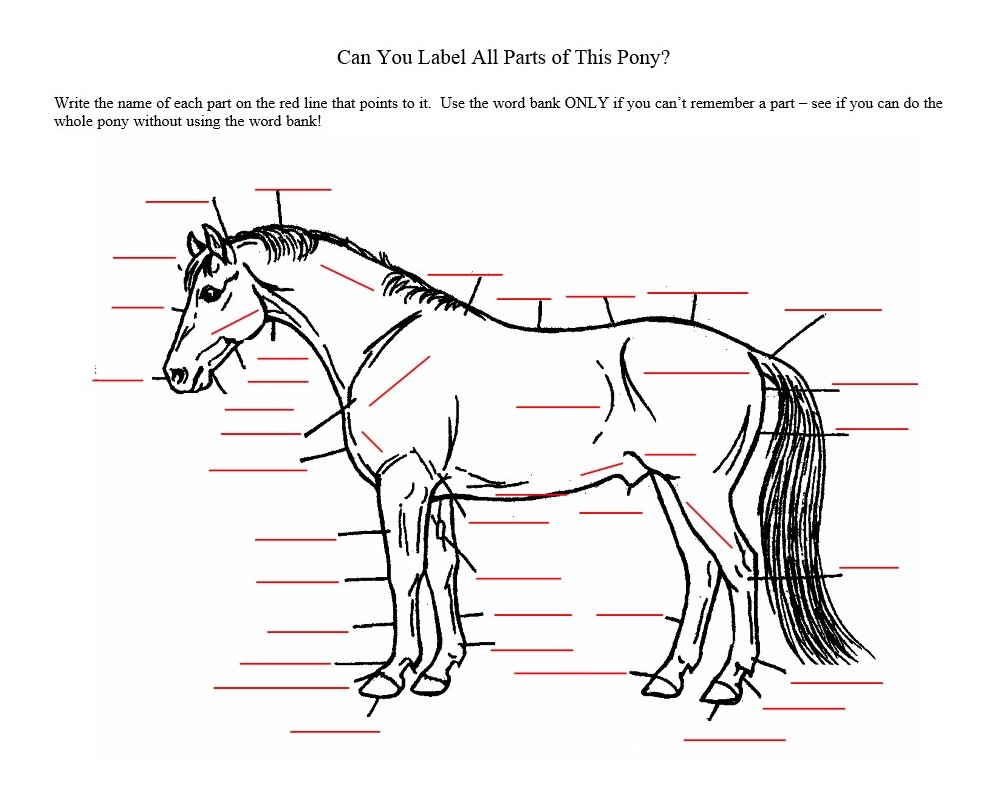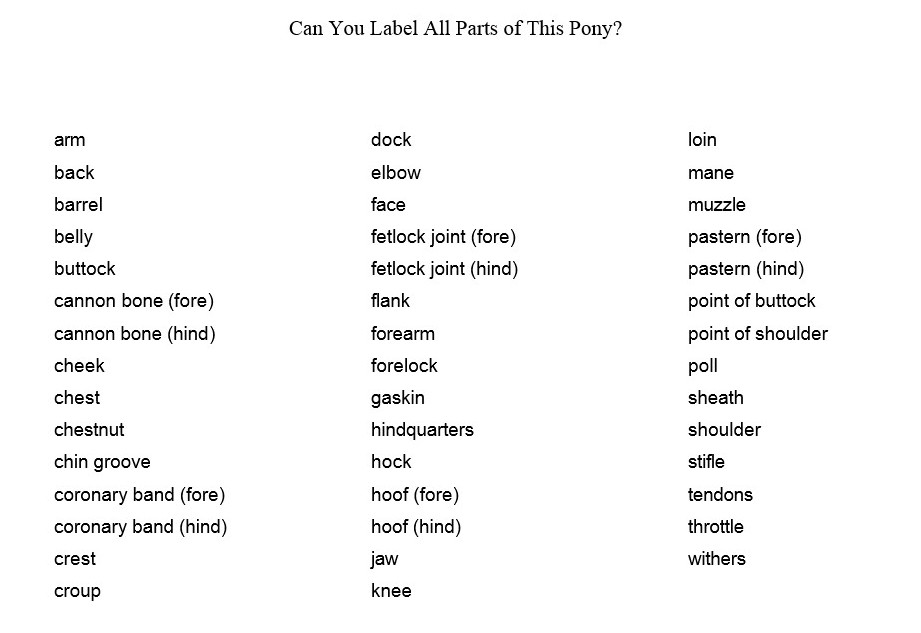 Answers: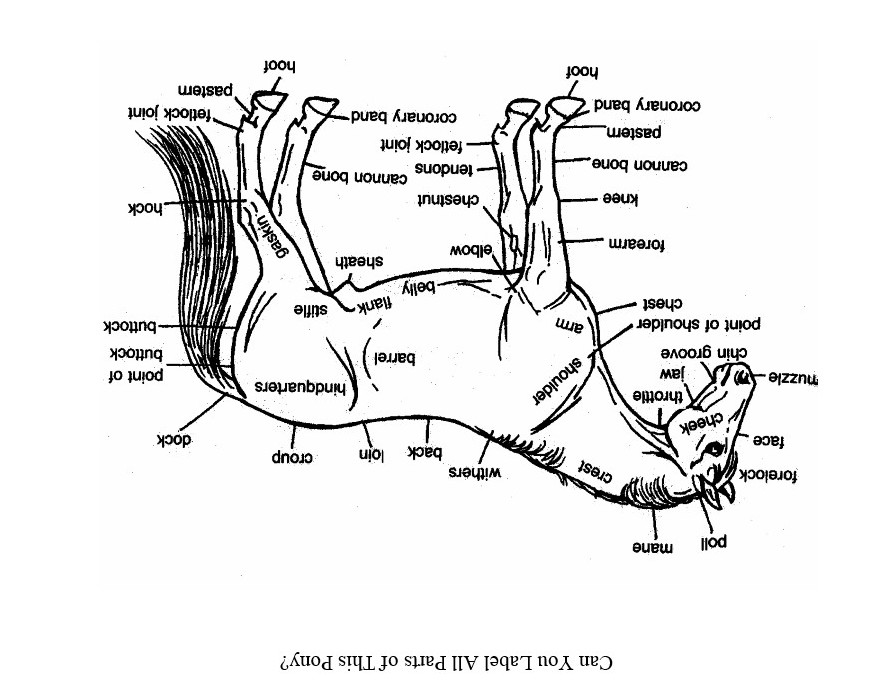 ---
On behalf of RDA Queensland we would like to wish you a Merry Christmas and a happy new year.
See you all in 2015.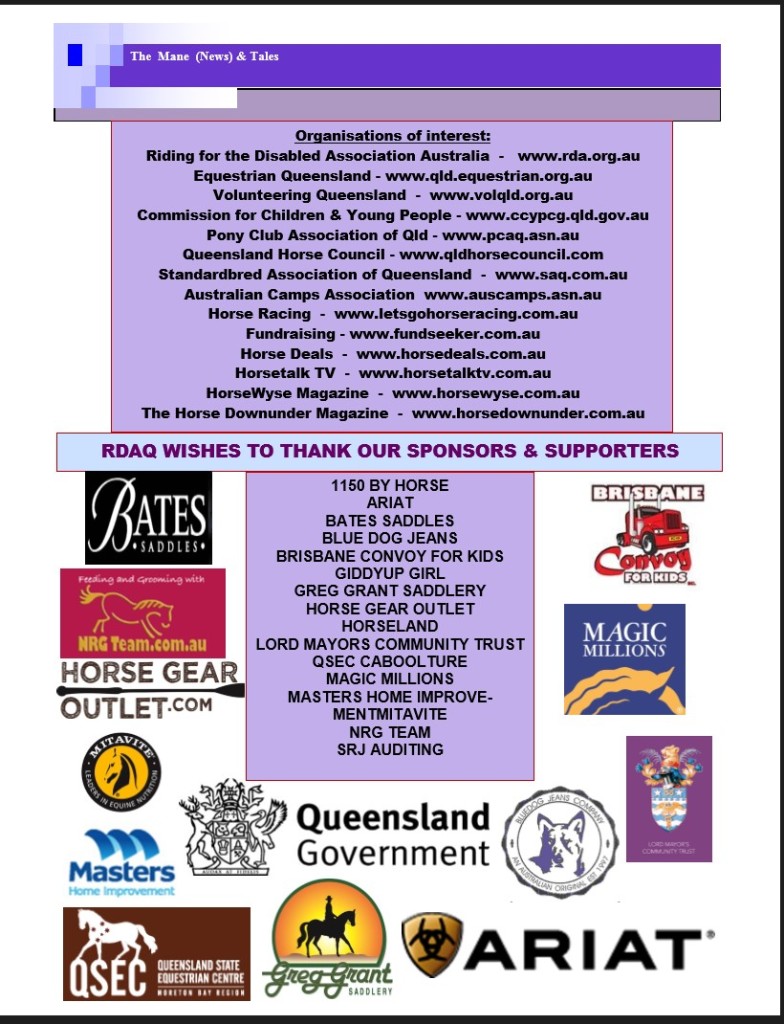 ---