Press Release – Cartmill Centre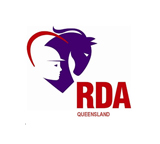 ---
4 May 2015
Press Release
Reference Cartmill Flood.
Regarding the recent flooding at Cartmill Centre.
Riding for the Disabled Association of Qld wishes to advise the recent flood event at Cartmill Burpengary Centre was a natural disaster and as such beyond the control of any person or organisation.
While we are deeply concerned that people and animals were exposed to the danger of rising waters, we would advise that the Cartmill Centre implemented their Council approved Disaster Plan before the recent event occurred.
All horses had been moved to the higher ground, given to the centre by Moreton Bay Regional Council as an evacuation area for the horses, as a result of problems experienced by Cyclone Marcia.
It is our understanding that the centre committee was in constant, 24 hour contact with council regarding the changing situation at the centre and they have nothing but praise for the response of the council.
Unfortunately, due to extensive flash flooding and severe thunder and lightning during the night a section of fencing was washed away and the horses took fright. The volunteers that were on hand during that night were unable to stop two out of the twenty horses from being washed away.
These two horses are now in the possession of an individual who has refused to return them at this stage.
These horses are easily identified as they are micro-chipped as a result of their vaccination program and have been recently vet checked.
It is disappointing to see ongoing social media condemnation and misinformation being spread as a result of this unfortunate occurrence especially in light of the loss of human life in the same area.
Cartmill Centre would appreciate any help with the clean-up process on Wednesday and Thursday between 9.00 am and 12.00 pm.
At time of this release there is no water or toilet and we encourage volunteers to have enclosed shoes, gloves, hat and drinking water.
---